Entrepreneur Helgi Vaarman, specializing in household cleaning services, asked Innoman's help to develop their business. A sound business idea and experience provided the foundation for transforming innovative new services into effective business. The development work took place in the Business acceleration laboratory productized by Innoman.
Cooperation began with a discussion where Innoman's representative told the entrepreneur about different opportunities to support the development of the business. This led us to draw up a plan, and we obtained some help also from the Centre for Economic Development, Transport and Environment, to implement it.
– Innoman's representative helped to draw up an application for the Centre for Economic Development, Transport and Environment. This provided us a big help as early as at the initial stage, Helgi Vaarman tells us.
From an idea into a growth plan
Innoman's expert Pekka Berg went through the company's financial documents. Based on this, we started to build a tangible growth plan together.
–In addition to drawing up a growth plan, Pekka gave us also a lot of tips how to develop our business even to the level of cost administration. Besides this, we established clear invoicing targets that will enable us to reach the planned objective. During the process, I got a good overall image of the company's functioning and economic possibilities, and I got a feeling that wow, this is going to work, Helgi Vaarman says.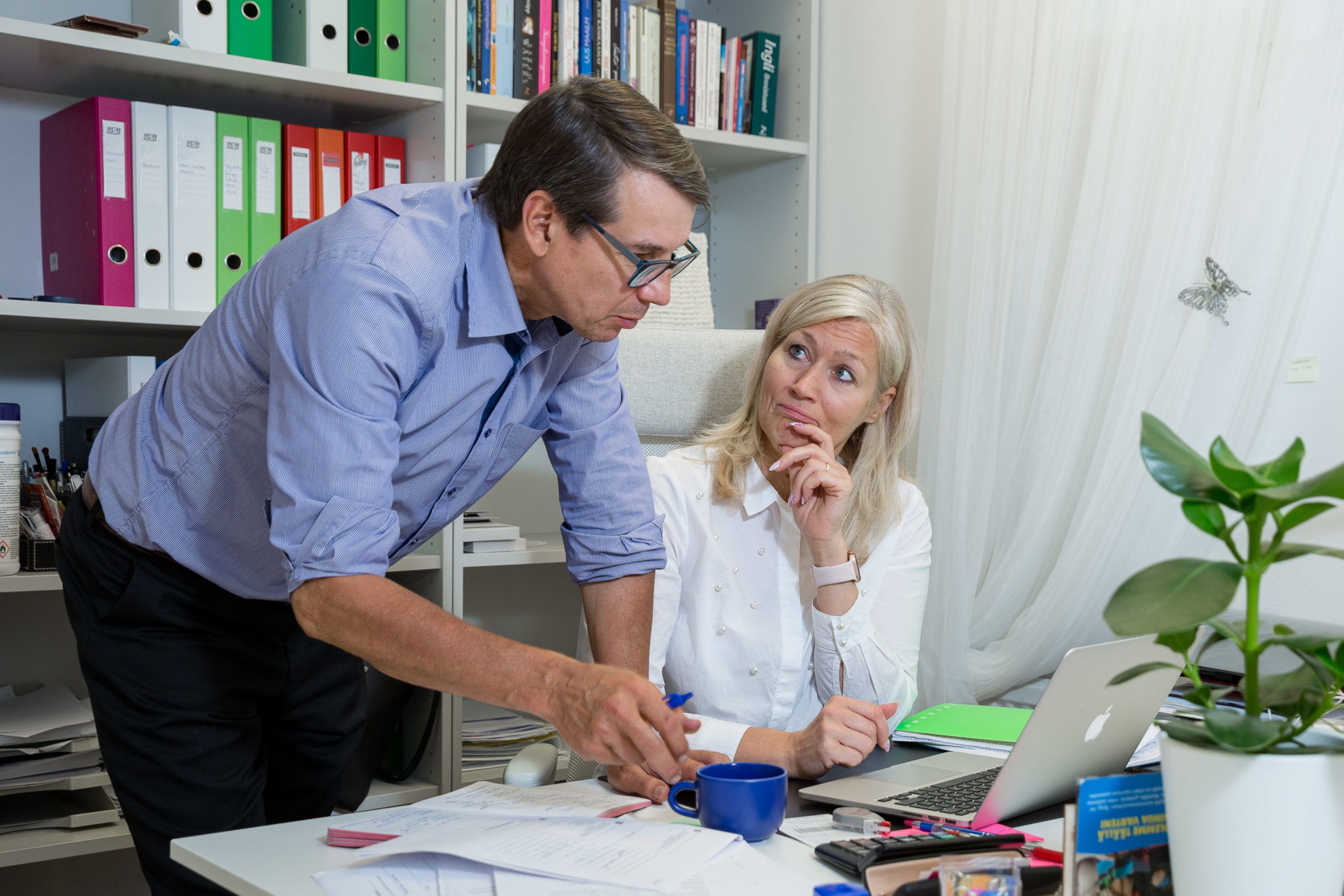 –Helgi had a very clear vision of the future of their business. Together with experience and knowing the client base, this provided an excellent basis for starting to build tangible future plans in cooperation, Pekka Berg tells us.
From resource related development challenges to action
The cooperation was actually about developing the operation on several levels. The cooperation focused in particular on resource related development challenges and on developing the ability to put plans into action, i.e. to take the business forward.
–Pekka could understand our business really well; he got immediately an idea of the areas that should be developed. During the cooperation, he became our trusted advisor, and he gave us good practical instruments to develop and manage our company's business, Helgi Vaarman tells us.
Cooperation with Innoman went smoothly:
–In addition to being extremely professional, Innoman's team was also a nice colleague to work with. I had all the time a feeling that they knew what they were doing and that things are being done in cooperation with us. I'm very pleased that I decided to invest in cooperation with them, Helgi Vaarman says.
–Even a small company on a traditional line of business can be very innovative, like Helgi's company is. Growth comes into being from the ability to develop innovative service products, and our Business acceleration laboratory suits optimally to refining them, Pekka Berg says.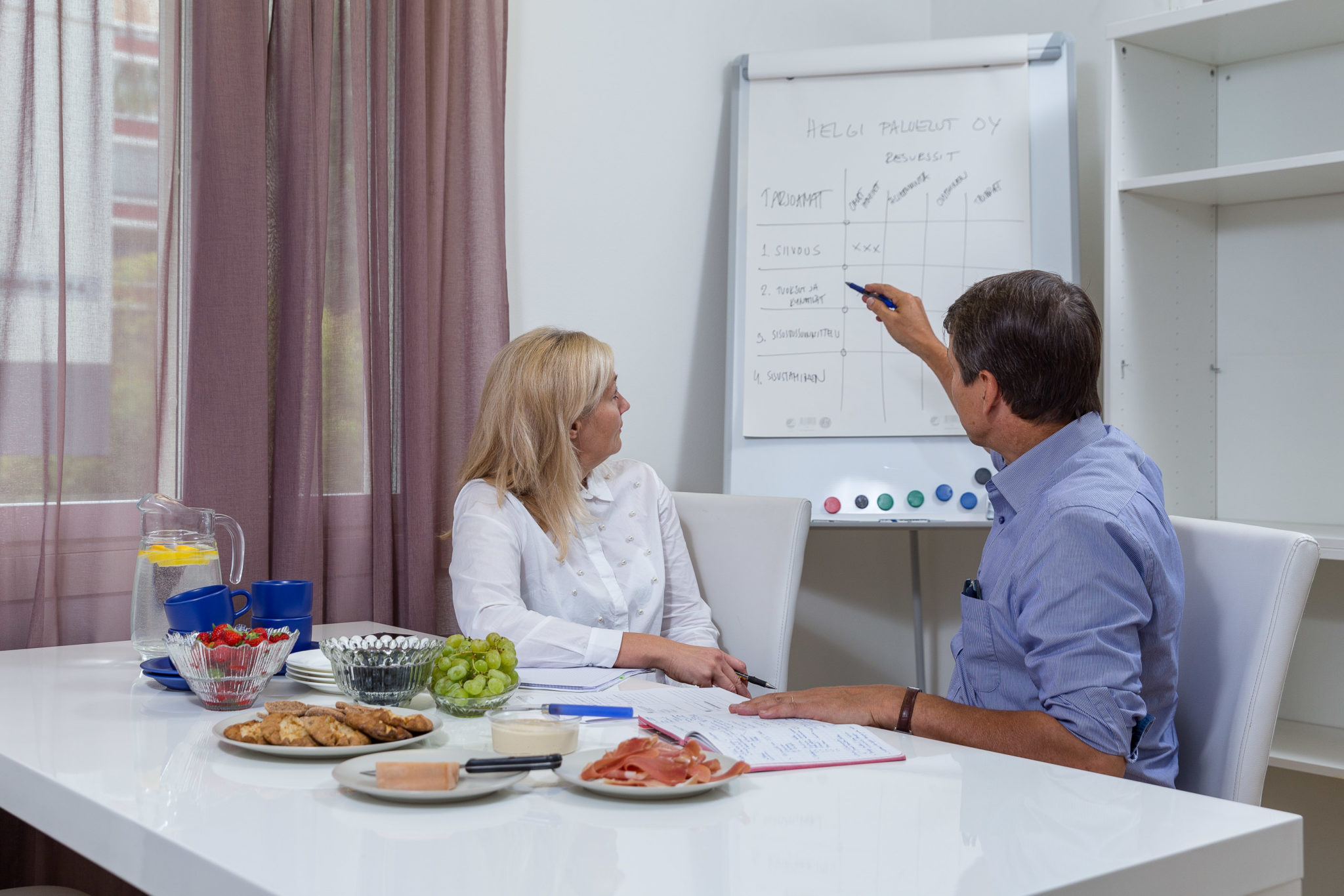 The starting points of Helgi Vaarman's business have been from the very beginning high service level and respecting customers' wishes. Established in 2012, the company has now 10 employees, and client relationships obtained during the first operating year still exist.
–Home is an important place for everyone, and our customers need to have a feeling that it is they who decide how their home is being taken care of; the work is always done on the customer's terms, Helgi Vaarman tells us.
Interested? Make an appointment for an hour's consultation free of charge, how you could benefit from Innoman's help.