Innoman just makes life easier
Elkome is a striking example of a company that has seized an opportunity, boldly undergone reform, trimmed its organisation and refined its tools to allow it genuinely to respond to the needs of its customers.
What was once a two-person software company has in 20 years become an internationally recognised business cluster delivering systems to industry worth millions of euros. The Group consists of the parent company (the Elkome Group) and Elkome Systems, Elkome Software and Elkome Installation.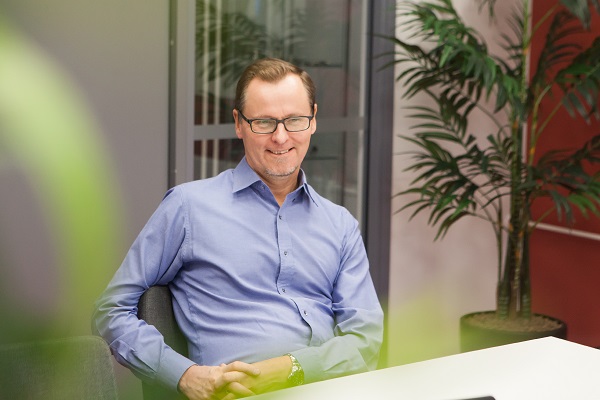 The growing company has often needed to modernise and change. One major event that thrust the business forward was when the old enterprise resource planning system (ERP) revealed its limitations, which led to the acquisition of a new system. Growth also meant that there was a need to hone the company's operations to establish just one system that would support all processes.
'Innoman proved helpful at this stage. We first together decided what out needs were and then we looked for an ERP system that would be right for us. Innoman's strong expertise in the area of operational development, processes and ERP systems themselves was really useful for us,' says Managing Director Juhani Yrjänä.
Yrjänä is very satisfied with the new system. Elkome's levels of know-how are also clearly evident in the use of the ERP system:
Elkome has refined the ERP and built software that allows the data in the system to be made visible in real time on large screens. In a control room reminiscent of air traffic control the words 'Due deliveries', 'Unconfirmed purchase orders' plus the delivery reliability rate and a whole bunch of other data controlling and guiding the operation all appear at the same time. The real-time control room facility makes it possible to respond to many issues immediately.
The company's internal levels of cooperation are vital
Elkome's business might well be worth half a million euros. Such a large system often depends on the cooperation of the entire business cluster. The customer's needs are carefully examined, a solution is designed to meet them, and then it is implemented.
'We are good at this. We are real experts and we know what we are doing. We are able to build anything in terms of mechanics or electronics needed to test products,' Yrjänä explains.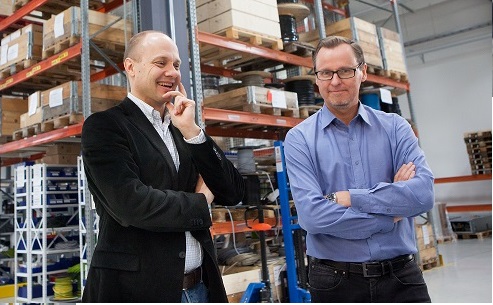 He gives an example of the way the company listens to the needs of the customers: Elkome's software products, enabling their customers to achieve their Lean objectives.
'For example, walking along you notice a problem on the floor of the production area: you take a photo of it with your mobile phone, rate its degree of urgency or severity, and produce a ticket. The clock starts ticking the moment the photo is sent. The software does not just facilitate problem visibility: you can also measure how long it took to solve the problem.'
Elkome's great ability to keep abreast of customers' needs enables it to anticipate reform and modernisation and internal development projects. The partnership between Elkome and Innoman has continued for almost 10 years. With company changes, the work, operations and processes are being developed all the time.
'We have benefited greatly from outside expertise and know-how. Just the fact that we've been able to outsource operations has made life easier. And as this partner is still competent, consistent and one that might have been working at our firm, we obviously wanted to continue working together.'