Laptitec Oy, a growing and modern forerunner in heating, plumbing, air-conditioning, automation and electricity services for buildings, wanted to give their superiors and the entire personnel new resources to develop the work community. Under the pressure of hectic daily work and reorganized teams, we wanted to give them an opportunity to stop to listen and to think one's own work as a superior. The aim was to share experiences and to learn from work mates under the guidance of an outside mentor in coaching sessions for team work and superiors.
Laptitec, belonging to the Lapti Group, has grown rapidly during the last few years. In two years the turnover has almost doubled to over MEUR 25, while there has also been a rapid increase in the number of personnel.
– Our teams are heterogeneous, consisting of both new and experienced people. In addition to the busy everyday schedule, this imposes challenges of its own to the management. We wanted to provide both an opportunity and tools to develop one's own work as a superior. This will be for the benefit of the entire organization, people feel good when working in winner teams, says Mr. Jussi Holma, managing director of Laptitec.
Coaching of superiors develops the winner teams
Cooperation with Innoman and Laptitec was started in 2017 with mentoring, where superiors' capacities for team work were developed. Mentoring was carried out in groups in order to be able to share things and to learn from others while considering one's own skills. Innoman's Matti Hyry provided assistance by bringing along an outside expert's opinion and help for the development work.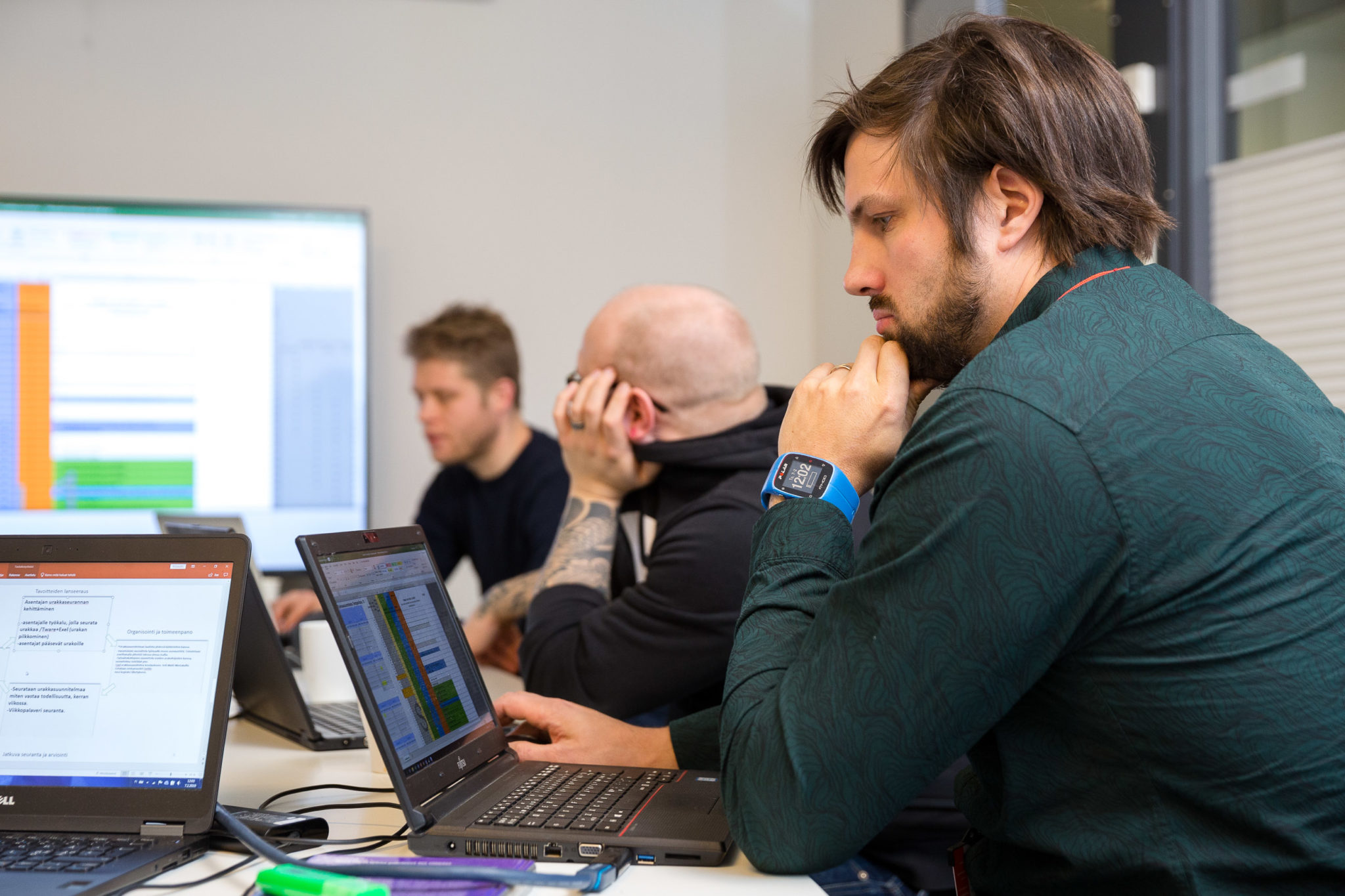 – Even though the raising of a winner team starts from each and every individual, proper tools and even a pedagogic approach will also be needed for it, when the team is composed of both experienced and young experts. This was exactly the challenge that we aimed at responding to with Innoman, Holma tells us.
– We conducted a tight and very practice-oriented training where new tools and ways of thinking were the things that participants looked for, to develop their own work. This implies that the most challenging issue in the hectic daily work in construction business is the changing of routines, and the commitment of the management has a crucial role in this, says Innoman's coach Matti Hyry.
–Cooperation with Innoman proceeded very well. We are particularly pleased with the fact that Innoman listened to our needs, and together we built the content just for us. We cooperated with open minds, Holma says.
In the autum of 2018, Laptitec, together with HM Coach, launched a supervisor coaching program, a follow-up to the leadership coaching program built by Lapti Group. At Innoman, Matti Hyry was a collaborator and coach in sparring supervisors as groups and individuals through various exercises. The coaching lasted until spring 2019.
–The coaching hit the target and made its impacts, we must admit it. In addition to practical tools, it already provided a lot of value when we actually stopped as a group and discussed things. As usually in situations like this, a number of new ideas came up, when we had a chance to give feedback with open minds, Holma tells us.
A precondition for good cooperation is the commitment of both parties involved
The coaching was customized carefully for Laptitec's needs, and all parties were pleased with the cooperation and its results.
–Very responsible human resources policy is conducted in Laptitec, when investments are made on superiors' skills and the functioning of the working community. This way everyone's well-being is being supported in a rapidly developing front runner company. It is a pleasure to an experienced coach to see a working community operating in a technical line that invests in human beings, says Hyry.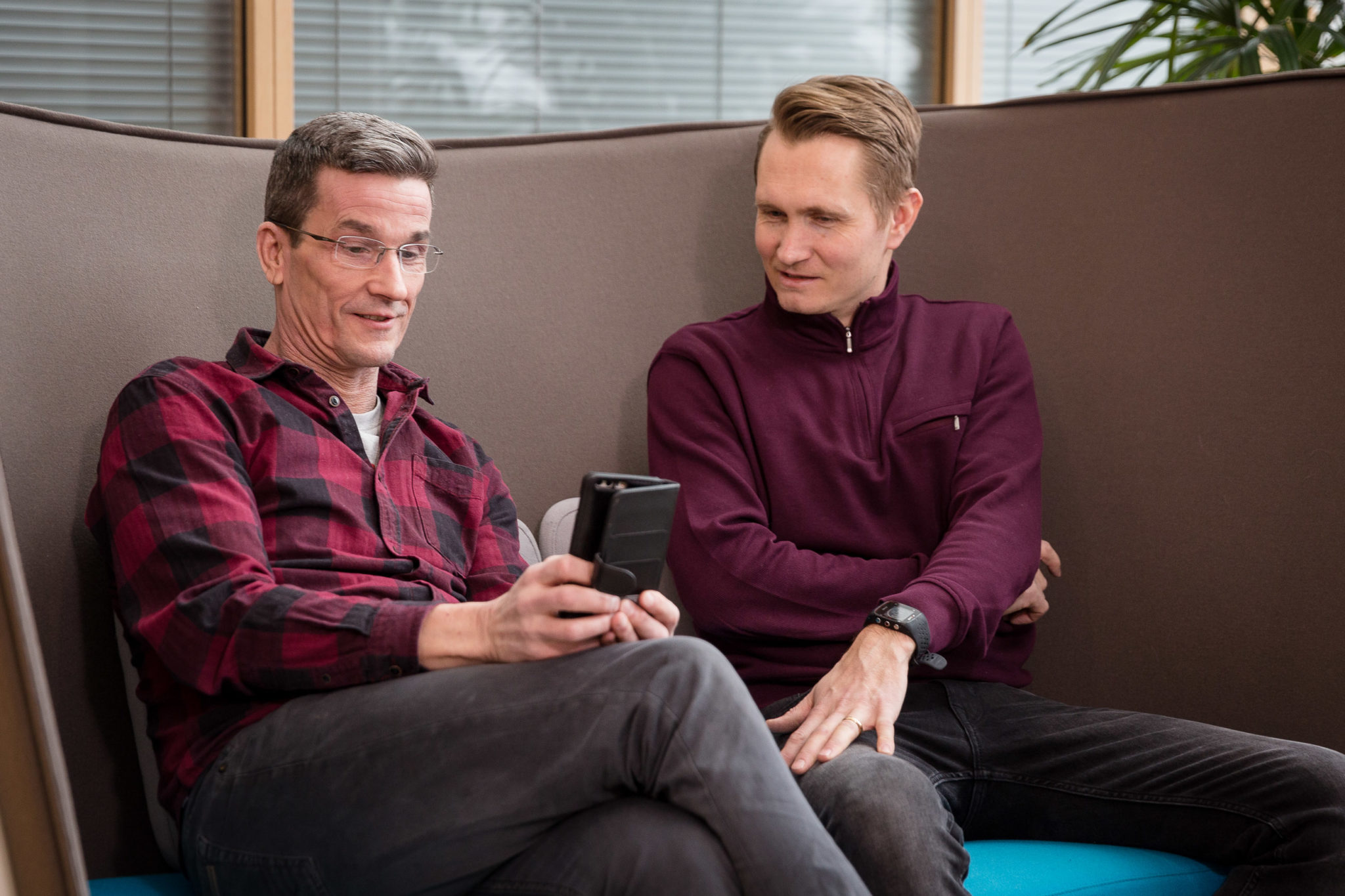 How could Innoman help you to achieve your targets in your business development?
BOOK YOUR FREE APPOINTMENT WITH INNOMAN SPECIALIST AND
TELL MORE ABOUT YOUR NEEDS