"People don't do things as they did before"
From thinking like a small company to acting like a big corporation
It is the Monday after Kiira, a huge storm. The project meeting at RKM is professional as always, but goes by at an exceptionally fast pace. The people at RKM were greeted by a mountain messages from their clients: detached roofs, flooded basements and other forms of havoc wreaked by Kiira. They must act without delay.
Every entrepreneur wants to answer every client, of course, but there was something else to this hurry. As an outsider, I could sense it immediately: these people really care about their clients. They understand their worries and want to help them.
Ismo Penttilä, the CEO of RKM, confirms this outsider hunch without even realising it:
– Our entire operation is based on the idea that the customer – and I really mean this – comes first. It's our job to fix any damage in a professional and high-quality way while also helping our clients in a comprehensive manner, really caring about what's best for them. It's not enough to know all the technical details; you have to help your client and make their lives easier in every possible way.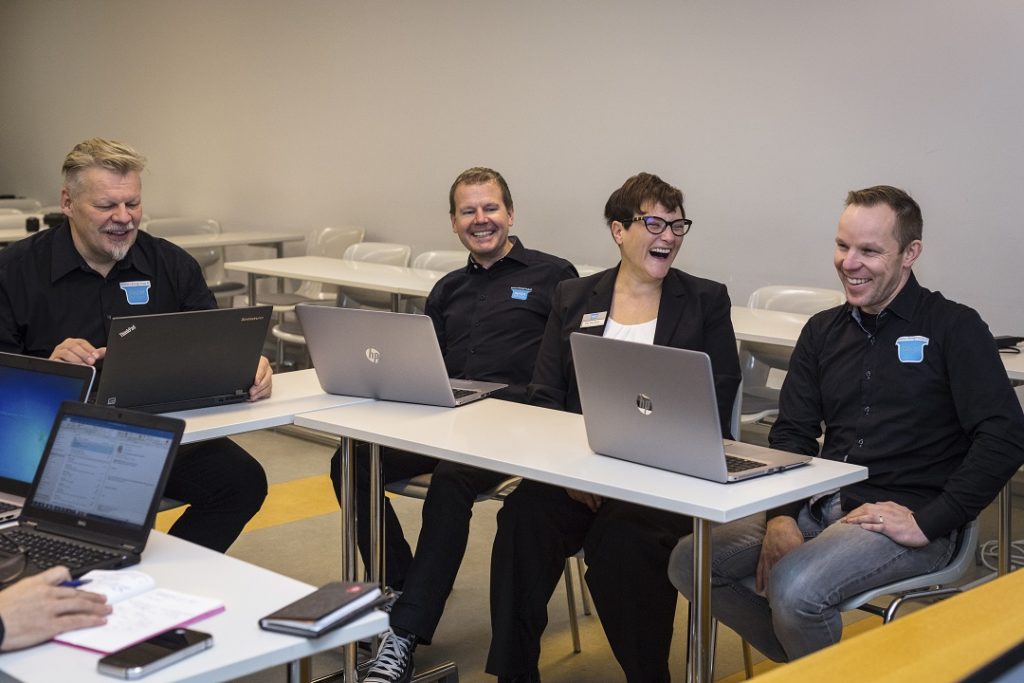 Pia Penttilä, RKM's Administrative Director, says that RKM often meets its clients at the exact moment when they are facing the most difficult accidents or disasters of their entire lives. The company's speciality lies in its ability to deliver the entire spectrum of expertise that their clients need to be able to fix the problem, thus ensuring that as little harm as possible is caused by the damage.
– We're able to analyse both normal and very tricky property issues, make the necessary repair plans and then actually execute those plans. We can provide the entire chain, from start to finish, and we're good at it, notes Pia Penttilä.
From small to medium-sized and to the world
RKM, which focuses on research, repair and expert work related to property damage, started out small. In 2004, RKM employed just four people. The company began with what it knew best, and kept adding new services as the company was able to grow and attract new expertise into its ranks. The basic principle has always been the same: what you can do, you do well, and for the good of the client.
Currently, the expertise that RKM has to offer is extensive. It has around a hundred professionals who conduct indoor air studies, dampness measurements and thermal camera imaging, take air and material samples, provide disinfection, fire damage clean-up and odour-removal services, as well as calculate cost estimates, energy classifications and evaluations and do the repair work itself.
Their newest, growing area of expertise is the dampness management of buildings, where RKM is part of the process starting with the building's construction phase. First they create a plan, and then RKM will manage the dampness of the building with various measures that help prevent dampness as well as measure and remove any dampness whenever necessary.
"We're singing a new tune"
RKM has been growing at a fast pace. During this growth phase, RKM soon found itself in a situation where it had to admit that its previous systems were not adequate enough to address the new challenges that the company was facing. One of RKM's partners mentioned a competent consultancy it had worked with, and soon RKM and Innoman were collaborating together.
– Very soon after our collaboration began, we realised that getting a new system would not be enough, and that we would have to rethink the processes that will help us achieve growth, as well as the entire leadership model of the company. We put the system project on hold and decided to develop our processes and leadership to a standard that meets the needs of a larger corporation, describes Pia Penttilä.
This decision led to a comprehensive development project that focused on the processes, leadership, management work, strategy and business of the entire company. The development work involved every person in the company, one way or another.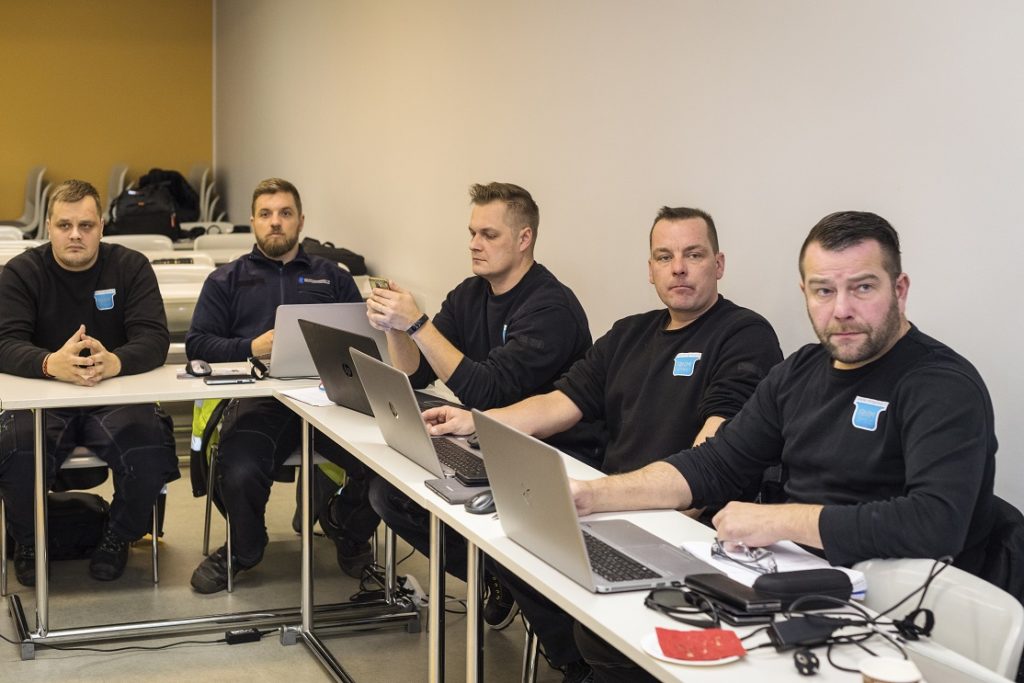 The change has been significant and has created all the prerequisites for even greater growth. The goal is to double the company's turnover and increase its headcount by a factor of 1.5 within the next few years by e.g. expanding the company's operations beyond the borders of Finland. The company also wants renew the entire construction industry, which traditionally has focused on "doing things the same way as they've been done before."
According to CEO Ismo Penttilä, the hardest part has been the change in processes and how he is supposed to think about the job. In an SME, even the CEO is supposed to get their hands dirty, but as a company grows in size and diversifies its operations, its leaders and managers must focus increasingly on their core tasks: leading and authorising others.
– Changing our operating models from meeting the needs of a small company to meeting the requirements of a large corporation has been challenging but absolutely vital. Innoman has been a huge part of that process and has been a great help. What can easily happen is that you only bother looking out of one window − and usually from the perspective of your own industry − but a consultancy can provide a great deal of windows and help utilise the expertise of other fields when you're developing your company.
– At the same time, it has been very inspiring to see the change that we have made and the spiritual growth of our employees. Our people are committed and excited about these new operating methods and the opportunity to modify and renew them. Our personnel want to see us grow and are committed to this growth target and the changes that it will require, notes Ismo Penttilä with a smile.
Mia Penttilä agrees as well:
– It's all about changing how you think about things, opening your eyes. Our work was of a high standard and good before, but now we anticipate more, we think much more ahead about our chains, and our entire operation has become more robust. Not only has Innoman helped with modelling our processes and developing our leadership, but they've also helped us find a new tune: our goals are more clear-cut to everyone, which has changed how we talk, operate – everything.
– Sometimes you need someone to shake things up, so that you can change how you look at and think about things. It's been refreshing having someone from the outside remind us how a larger corporation thinks and not letting us slide back into how a smaller company might think, Pia Penttilä continues.
Both agree that the crucial part of RKM's collaboration with Innoman has been trust:
– When you're making such a big change – thinking everything anew and growing the company to an entirely new level – you need to give your consultancy a very strong role so that things really do move forward in an organised manner and at a good pace. That means having a very immediate relationship where people can talk about things in a direct manner and having complete faith in each other's expertise. With Innoman, it has been clear-cut and frictionless process from the get-go, says Ismo Penttilä.
– I would like to encourage all other SME entrepreneurs to be brave! It pays to try new things and develop your activities, Pia Penttilä concludes.